Scoping, Estimating and Loss Documentation
What's In An Estimate?
With the industry transition to a software based estimating environment, the skill required to properly estimate and scope a loss has become an art form.
While many contractors and professionals have existed in an environment where hands on analysis and experience was the key to writing a proper estimate and scope of work, the insurance industry has driven it to an automated numbers game. Utilizing market controlled estimating software programs insurance companies are able to control the scope of work and costs of the restoration. This has created trend of suppressing accurate restoration scopes resulting in significantly underpaid claim settlements.
The ability to accurately use this industry estimating software to its full potential and support the scope of work with experience and knowledge of insurance policy and construction practices is a critical element to a complete and quality restoration.
Impact Claim Services offers scoping and estimating services to consumers, contractors, public adjusters and engineers. Our expert staff will assess the requirements of your project supplying accurate and detailed scopes of work, resulting or more accurate and complete restoration estimates.
Loss Documentation
Proper loss documentation is the "right foot" your insurance claim must start on. Loss documentation takes meticulous attention to detail, understanding of construction, damage assessment, policy knowledge, construction experience and an understanding of property preservation.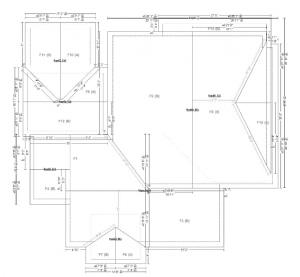 The ability to document the loss, supporting evidence and maintain it while preserving any further damage without destruction of evidence is a fine line to walk.
Impact Claim Services will ensure that your claim is documented thoroughly and accurately, and that the property is preserved from any further loss.