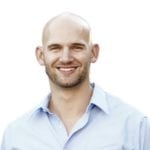 Derek O'Driscoll, CPPA, SPPA, AIC
President & Licensed Public Insurance Adjuster
Derek O'Driscoll is a Licensed Public Insurance Adjuster, and the President of Impact Claim Services.
Derek was the General Manager and Project Manager for one of the largest roofing and restoration companies in Colorado for many years. During this time, Derek managed the evaluation of property damage caused by hail and wind, in addition to planning and overseeing the restoration of nearly 2,000+ properties. Derek's desire to balance the scales for policyholders in the complicated world of insurance led him to the insurance claims consulting side of the industry, and the founding of Impact Claim Services.
Derek is licensed in numerous states throughout the country, and has managed claims ranging from small residential losses to multi-million dollar losses, caused by water, hail, wind, structural collapse and construction defect to custom built multimillion dollar homes, historical buildings, high-rise buildings, manufacturing facilities, strip malls, commercial structures, golf courses, churches, schools and others, are just a few of the types of claims we handle.
Derek has obtained the designations of Associate in Claims (AIC), and Senior Professional Public Adjuster (SPPA) through the American Institute of Chartered Property and Casualty Underwriters. These are the highest designations attainable by exam for claims professionals on both sides of the insurance claims adjusting industry. Derek has a Certification in Low Slope Roofing Systems from the University of Wisconsin and is also a Certified Roof Inspector. Derek is also a Certified Appraiser and Umpire through the Windstorm Insurance Network, and has been recommended as an umpire by both Insured Representative Appraisers, Insurer Representative Appraisers and has also been appointed by the Colorado Court System to serve as a neutral and impartial umpire. Derek is diligent and committed to arriving at a fair, accurate and unbiased claim settlement in all claims. Derek has also attained the rank of Eagle Scout through the Boy Scouts of America.
Derek is an active member of Rocky Mountain Property Claims Association, Community Association Institutes, Commercial Real Estate Development Association, National Roofing Contractors Association, Colorado Roofing Association and the Windstorm Insurance Network. He is also a member of the Rocky Mountain Association of Public Insurance Adjusters, where he serves as part of the organizations Board of Directors and Government Affairs Committee. Derek is devoted to educating policyholders and industry professionals on all matters of insurance, risk management and claims. Derek has been published on the subject, and has given numerous presentations, seminars and continuing education courses as part of his pursuit to educate and inform policyholders.
Outside of work Derek loves camping, backpacking, mountaineering, fly-fishing, golf, motorsports, and traveling. Derek is an avid outdoorsman, a passion he shares with his amazing wife Angie.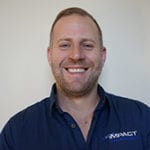 Greg Gerlach
Project Manager
Greg Gerlach oversees project management at Impact Claim Services. He grew up in various parts of Iowa from Okoboji to Des Moines. Greg attended Iowa State University after one year at Simpson College to play football and to study business management.
Greg worked in disaster restoration at Service Master in Des Moines for five years, where he secured new projects and managed the projects to completion. He obtained certifications in several areas of restoration including water, smoke/fire & odor restoration. He went on to become a multi-line claims adjuster for one of the largest insurers in the world. Greg handled large loss Property & Casualty claims for farm & ranch policyholders throughout the United States. Through his collaboration with the other departments in the company, he obtained a clear understanding of the carriers' claims process and settlement strategy. As the industry began adopting claims adjusting practices that sidelined the policyholder's rights and interests, Greg left the insurance company side of the business, and chose to help policyholders obtain proper claim settlements.
Greg and his wife Jessica moved to Denver at the end of 2012. He worked for a local roofing and restoration company managing their estimation and production departments. Greg felt there was more to his path and decided it was best to directly serve the community and policyholders with his knowledge of all sides industry. This lead him to join Impact Claim Services in November 2014. Greg chose Impact because they share the same path and have like-minded people to ensure their claims are handled honestly, reliably and with their client's best interests at the forefront.
Outside of work Greg likes to run, workout, watch any sport really, travel and loves spending his time with Jessica and their two dogs Yoshi & Chloe. They absolutely love being in Denver, CO.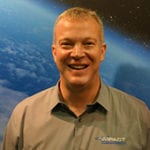 Jason Gibbons
Licensed Public Insurance Adjuster
Jason Gibbons is a Licensed Public Insurance Adjuster with Impact Claim Services. After more than 10 years in the financial services and management consulting industry, Jason worked as the Commercial Low Slope Manager for one of the largest roofing and restoration companies in Colorado. During this time Jason learned the complexities of flat roof design and construction, as well as the forensic investigation of storm damage to various types of roof systems. After years of referring his clients to Public Adjusters for several years and witnessing the ever increasing imbalance of the insurance claims adjustment process, Jason chose to utilize his talents and knowledge to assist policyholders as a Public Insurance Adjuster.
Jason earned a Bachelor of Arts from The University Texas at Dallas, and has a Certification in Low Slope Roofing Technologies from the University of Wisconsin. Jason is also a Haag Certified Commercial Inspector and Haag Certified Residential inspector.
Jason is an active member of many industry associations such as the Rocky Mountain Association of Public Insurance Adjusters, the Community Association Institute (CAI), Commercial Real Estate Development Association (NAIOP), just to name a few. Through his long term business relationships, ethics and unwavering commitment to his clients Jason has developed longstanding relationships with countless policyholders and other industry professionals throughout Colorado.
Outside of work Jason likes to camp, fish, golf, travel, cook, ride bikes and spend time with his amazing wife Ashley and daughter Madison.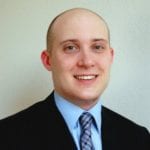 Kevin McEntee
Project Manager
Kevin McEntee is a Project Manager at Impact Claim Services. Kevin was born and raised just outside of Washington D.C.  Kevin enlisted in the United States Navy in 2005 as an Aviation Structural Mechanic, where he was responsible for P-3 B Orion and F/A-18 F aircraft. Kevin oversaw flight line and flight deck ground support operations for the Naval Research Laboratories, Scientific Development Squadron One (VXS-1) and at sea with Strike Fighter Squadron 32 (VFA-32) aboard the U.S.S. Harry S. Truman (CVN-75). Kevin operated in the Fifth Fleet area of operations during Operation Iraqi Freedom and assisted with sustainment and the requisite workups following that deployment. Kevin was Honorably Discharged from the Navy in 2010.
Following his time in the Navy, Kevin and his wife, Natalie, moved to Denver, CO.  Kevin attended the University of Colorado Denver where he earned a Bachelor's of Arts in History and a Minor in Legal Studies.  After graduating, Kevin went on to work for one of the largest roofing and restoration companies in Colorado as a Project Coordinator, where he was responsible for project estimation and coordinating with insurance companies.
Working so closely with insurance carriers over the last 3 years has given Kevin ample opportunity to observe the various estimating practices that are used to effectively minimize fair claim settlements. It became clear to Kevin that policyholders desperately need honest and independent representation to ensure that their best interests and rights are upheld. For this reason, Kevin joined Impact Claim Services in February 2017. Kevin plans to pursue his public adjusters license and aspires to personally represent policyholders with Impact Claim Services in the future.      
When not at work, Kevin enjoys watching movies with his wife, reading to his daughters Rose, Josie & Maggie or playing video games. He also enjoys hiking, camping, shooting, barbecuing, yardwork and almost anything else that gets him outside.